Garnet Dancer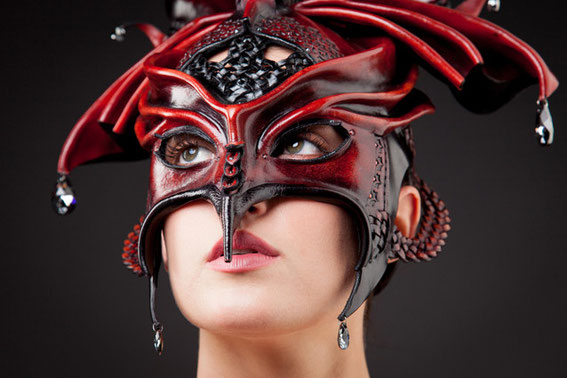 This costume was created for a collaborative exhibition named 'ADORN', which was held at the Roxy Cinema in Wellington New Zealand.  
It has been wet molded out of natural russet leather, embossed, hand dyed, hand sewn, woven and embellished with Swarovski Crystals.  


The 'Garnet Dancer' costume is a great performance costume and can be worn by either a male or female.
SOLD